Source: here
Schwarzenegger is appearing to do what we all hope the termed-out governor would do.  Cutting.  Axing.  Hacking.  Removing.
In his own words, there are no more low-hanging fruit (in his mind) in the California budget.  Of course, that's only if you ignore the elephant in the room which includes the government employees' exorbitant pay and benefits packages, or if you ignore the no-bid public services contracts.  Yeah, there's nothing else to cut except major portions of the budget.
From the LA Times:
Elimination of CalWorks, the state's main welfare-to-work program, would affect 1.3 million people, including about 1 million children. Average family grants are around $500 per month. Abolishing those payments would save the state more than $1 billion, the administration said.

Families would also lose state-subsidized day care under the governor's proposal; about 142,000 low-income children would be affected. The state would save $1.2 billion with such a cut. Preschool and after-school care would remain in place, as would some federally subsidized day care for the neediest children.

Local school funding would remain at its current amount. Education officials say that amounts to a multibillion-dollar cut, as they won't have the funds to cover scheduled cost-of-living raises and other increases. Education spending has already been rolled back substantially, forcing many districts to impose layoffs, eliminate programs and increase class sizes.

The governor had been expected to call for the elimination of in-home healthcare for the elderly and disabled. Instead, he proposed cutting roughly a third of the program's budget to save $637.1 million. Previous efforts to scale back the program have been blocked in federal court. Schwarzenegger's budget does not say how the new attempt would withstand a legal challenge, citing future "consultation with stakeholders."

The plan would reduce prison costs by shifting the responsibility for state inmates to the local level, as the governor has proposed before. The state would save $244 million by sending low-level felons to local jails instead of state prisons. Counties would receive $11,500 per offender to help pay for probation, drug courts, and "alternative" methods of custody, such as home detention.

The governor is proposing to borrow $880 million in gas tax revenue and other funds from state transportation programs to help balance the budget. He has also revived a plan to raise more than $200 million by installing automated cameras to ticket speeding drivers at red-light intersections across the state.
As I travelled to work this morning, I wondered to myself what would happen the state took seriously the enforcement of traffic rules… yikes!
These austerity measures only serve to exacerbate the problem.  Indeed, this is precisely why governments should end structural deficits, because then there is nothing to borrow in times when it is really needed.  Nothing was set aside in California in the past 30 years.  Nothing.
If our seven fat years are behind us and we look forward only to 7 lean years, California will most assuredly be emptying out.  This does not bode well for housing prices going up in Southern California any time soon; not that I thought they ever would.
Even after these cuts, it appears that this will only partially solve the shortfall.  Up to 50% more in cuts may be necessary.
Arnie, get your axe!
As many expected, California's recent lightening of the budget problems were just an aberration and reality has once again kicked in.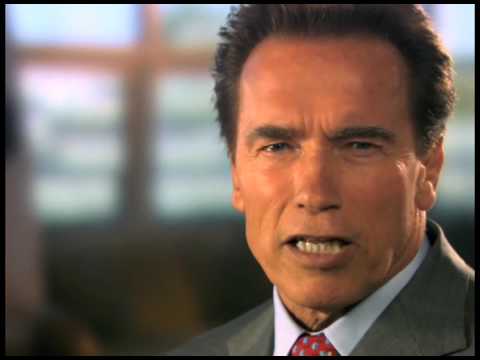 Arnold is under attack from all sides, everyone thinks they have a better solution.  As a term-limited governor, his best options are to take drastic measures and leave a legacy of strong footing.  We'll see.
There is so much waste, fraud, and abuse in our California government, one of the worst in pension benefits for state, county, and local employees.  I wish everyone could have a pension, but the waste and abuse have made that not possible.  Gaming the system within California has been raised to an art form.
The LA Times tells us that the reprieve California had believed it had won with an improving economy has been erased in April.
The April collections came almost entirely from personal income taxes. Most corporate and sales taxes have not yet been reported. If they, too, come in below projections, the state's budget problem would grow worse.

The decline sets Sacramento back as next month's deadline for passing a budget approaches. Lawmakers face a deficit of $18.6 billion — about 20% of general fund spending — with no easy options left for addressing it, as they have already cut state services severely and temporarily raised income, sales and vehicle taxes.

"One pillar of the budget solution just got destroyed, and there's nothing that can happen between now and June that can get back the $3 billion," said Stephen Levy, director of the Center for Continuing Study of the California Economy.
I suspect that the elections in California will prove to be polarizing this year.  Even the Rasmussen polls show the state is deeply divided with plenty of room still to run, politics are shaped by economics this year more than in recent memory.
The more California raises taxes, the more productive companies and people flee the state.  The more benefits it offers, the more that don't have them will flock here.  It's a display of perverse incentives.  Unless there is some outside force that generates significant growth and inflation, we have many more years to suffer economic unpleasantness.